Hunton & Williams Faces Lawsuit Over Targeting Activist
---
Posted From Breitbart Unmasked:
Matt Osborne Reporting:
Remember "Team Themis"? It was a joint project of data firms Palantir Technologies and Berico Technologies, tech security firm HBGary Federal, security firm Booz Allen Hamilton, and the Hunton & Williams law firm, which represents the US Chamber of Commerce. Headed by HBGary CEO Aaron Barr, the project was supposed to counteract the negative attention of US Chamber Watch, and Stop The Chamber, an organization that had recently hit the Chamber with charges of laundering millions of dollars. But the "information warriors" quickly became interested in defending Bank of America from WikiLeaks and Glenn Greenwald, too. Essentially, Team Themis was a pro-corporate, anti-union, private intelligence start-up with abiding connections to the national security state.
Of course, all of this is well-known today because HBGary Federal CEO Aaron Barr provoked the wrath of hackers associated with Anonymous, who then exposed and humiliated him along with his company. The hack revealed a number of disturbing emails, such as when Barr tried to make an impression by demonstrating his social media research powers on Richard Wyatt, head of Hunton & Williams's Litigation Group.
Nor would Barr's message be an outlier. On January 17th, 2011, Barr indicated an interest in applying the techniques he had demonstrated on Wyatt's family to the family of an activist connected with Chamber Watch.
Also what about the option to deselect people from the database and rerun. I know its possible but what would that do to my searches. For example. [REDACTED] runs one of the opposition groups. He has a daughter [REDACTED] that goes to [REDACTED] High School. Soooo what do u think pops to the top of the list as highest ranked High school.

That is good information, because it suggests he has a sibling that goes to that school since it ranks highest and is in the area where he currently lives and he has been out of high school for a long time…good data…but I also want the ability to deselect.
Team Themis considered operationalizing various 'information warfare' techniques from the beginning of the project, thus applying doctrines developed for use against countries and companies to individuals. One suggestion involved creating false evidence against the Chamber to feed its enemies, then discredit them by exposing the forgery. Berico Technologies Sam Kremin thought that Phase II of the project should involve using 'persona management' methods to popularize conspiracy theories about their targets in social media. HBGary, the parent company of HBGary Federal, touted "custom malware development" and "zero day exploits" to hack the computers and devices of activists and their families.
Again, this abuse of power using government databases was consciously coordinated as if Chamber Watch was a Latin American nation in need of clandestine regime change. When spy agencies want to overthrow a government, they rarely turn to the liberal intelligentsia or freedom activists; instead, they are far more likely to approach the reactionary lunatic fringe of any given society, recruiting militant volunteers who are disaffected, power-hungry, angry, or venal. Empowered, these forces rarely provide a safe social or political space for more progressive elements. Within cyberspace, the right wing blogosphere offers countless outlets for that kind of organized propaganda scheme, and in fact only right wing blogs ever defended Team Themis in public.
Contrary to their denials after the operation was exposed in February of 2011, the Chamber was clearly aware of what Barr and his friends were doing. The obvious question, three years later, is 'where are all these players now?'
Team Themis disappeared after it was publicly exposed in February of 2011, and the main actors all say it was completely shut down. Aaron Barr has enjoyed a profitable disgrace. HBGary Federal was immediately closed for business, and security contractor ManTech — whose former CEO had been revealed collaborating with Barr on Persona Management techniques — bought up its parent company HBGary for a cool $23.8 million to be relaunched as Outlier Security. Founded by billionaire investors and CIA money, Palantir remains the federal government's most important data-mining contractor, and thanks to increased lobbying efforts they have suffered zero Congressional scrutiny. Nor has Berico Technologies paid any price for participation. Despite hiring Edward Snowden on the strength of a fabricated resume, Booz Allen Hamilton remains a trusted national security contractor. Hunton & Williams is still practicing law in Richmond, Virginia.
Moreover, the US Chamber of Commerce has never lost interest in combating negative press about itself, and it is just one of many corporate entities known to employ private spies against activist groups and nonprofit organizations. The proper answer, then, isn't just that we don't know where Team Themis went, but that its constituent players are all still out there undertaking the exact same activities as before, and that we have no idea what nefarious things they might be doing to journalists and activists right now.
But there are a few clues about which way their industry is headed. One year after the HBGary Federal hack was publicized, a USA Today reporter and editor who were investigating Pentagon propaganda contractors reported being targets of Team Themis-style activity, with fake social media profiles created in their names, comments posted in blogs and forums, and even a WikiPedia page posted solely to harm their professional reputations. Later in 2012, Congress removed the US distribution ban on certain US government propaganda products, opening the door to new manipulations of American public discourse at a time of supreme corporate power in government and politics. And a few slides outlining 'information warfare' techniques turned up in the Snowden documents during 2013, but they are long on generalities and light on detail. All of this takes place at a time in which government is increasingly the junior partner in corporate-state relations.
In fact, one of the individuals targeted by Team Themis has just launched a lawsuit claiming that their campaign of personal destruction never ended at all. Naming Hunton & Williams, Palantir, Berico, ManTech, the Chamber of Commerce, and Pacific Northwest National Laboratory, the suit faces long odds against a battalion of well-heeled litigators. So if you're an activist confronting powerful companies, organizations, or state-generated corporate disinformation, remember that the spirit of Team Themis is alive and well, and justice is nearly impossible to get.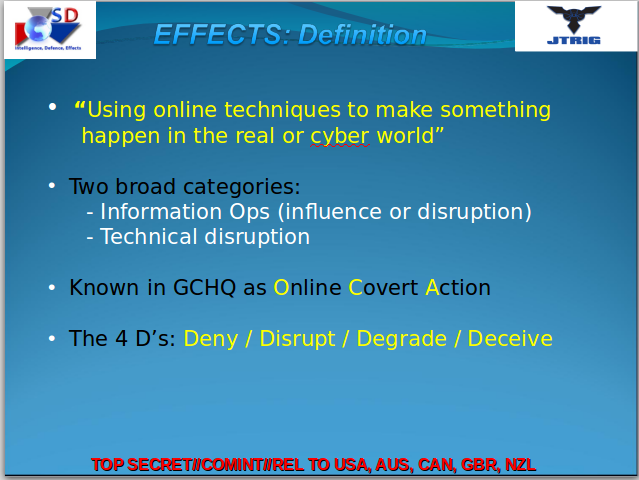 https://d2uzdrx7k4koxz.cloudfront.net/rights/images/toolbar/ilogo_link_C...); background-attachment: initial; background-size: initial; background-origin: initial; background-clip: initial; background-position: 0% 0%; background-repeat: no-repeat;">
Copyright 2015 Breitbart Unmasked